Drew done a great job. He was very willing to work around the home buyers schedule to set up viewings. I've recommended Drew to several of my co-workers already and will continue to do so. This was by far my best experience with buying a house.
Drew served us well. Kept us informed of houses on the market and worked diligently if there were houses on the market that we wanted to see. Very knowledgeable and knew where to get the answers to the questions we might have. I would highly recommend him. Larry Borud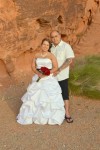 From the first day we contacted Drew we knew he was the right fit for us. Drew is outgoing but when it's time to get serious he is all business. He listend to what we wanted and helped us find our perfect first home within weeks. He never wasted our time and was very responsive when we had questions. Day or night Drew was there for us and I can't thank him enough for all that he did for us. I would recommend him to anyone who is looking for their perfect home!